Japan Announces $3.2M Grant for Modernizing NIH Polio Lab
---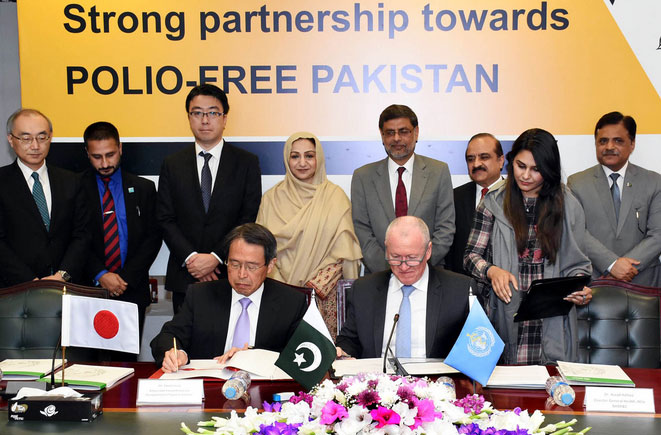 The Japanese government on Friday announced $3.2 million grant for the procurement of equipment for the polio eradication laboratory at the National Institute, Islamabad.The agreement was officially signed by the representatives of the Government of Japan , Japan's International Cooperation Agency (JICA) and the World Health Organisation. The grant will be provided for modernising the NIH Polio Regional Reference Laboratory.
With the procurement of state-of-the-art molecular-biology equipment, including genetic analysers, real time PCR machines, incubators and freezers, among others, the laboratory will significantly enhance its sample processing capacity.
In addition, the Japanese grant will be used to replace aging stocks of cold chain materials, reagents and other essential equipment needed to be able to accurately isolate and identify the wild polio virus from the stool and environmental samples.
Speaking at the signing ceremony, Minister for National Health Services Saira Afzal Tarar said the new grant will help strengthen polio surveillance and contribute towards polio eradication in the country.
Ambassador of Japan to Pakistan Takashi Kurai said maintaining strong polio surveillance system remains critical for eradication work.